Production
As we operate in a desert like zone, we are able to produce along the 365 days of the year in an area free of environmental pollution, hurricanes, rains and other elements that may affect purity of the raw material and the production capacity.
Rock salt is an efficient, low cost and reliable product for de-icing of streets, parking lots and highways, as well as in use during industrial and mining processes.
We have reserves of rock salt for more than one century at the current rate of production. It is a company policy to keep a large stock of salt always available to be dispatched anywhere in the world from our own port, Terminal Maritimo Patache S.A.
Our production procedures have received the ISO9001 certification.
We count with professionals of extensive experience and capacity, modern equipment and last generation technology.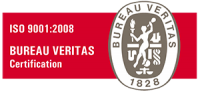 Logistics
Only 40 kilometers from the mine site, at Patache Bay, is the private port Terminal Marítimo Patache S.A.
These facilities count with their own specially equipped premises for storage and shipping of salt.
To carry out loading operations, Terminal Marítimo Patache, has a system of conveyor belts with a loading nominal capacity of 3,000 tons per hour. It is suited to receive Panamax type vessels and carry out shipping operations at a daily average rate of more than 30,000 tons.
Port Features:
Mooring front: 230 meters long by 32,2 meters wide

Maximum draught: 14,39 meters (42,7 feet)

Air draught: 21,5 meters

Currently the port is suited to receive Panamax or similar vessels