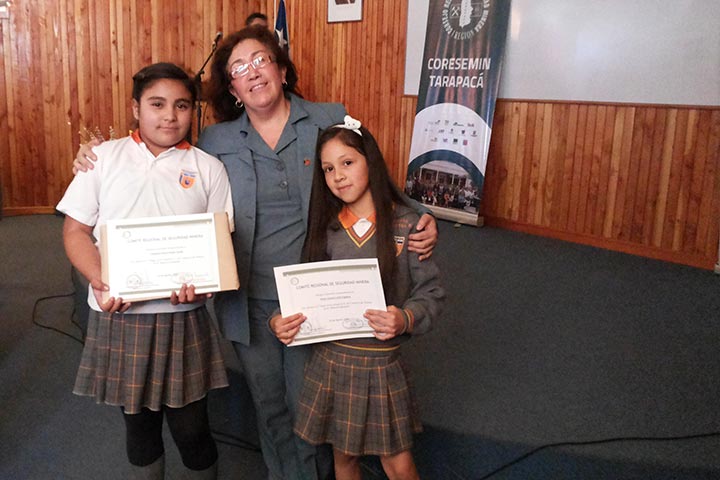 26/08/2021
Students from Colegio Nazaret win 1st and 2nd place in CORESEMIN painting competition.
Iquique, July 5, 2016 – The students of Colegio Nazaret,. Karin Cortés Espinoza of fourth grade and Constanza Rojas Cataldo of fifth grade, received from the teacher of visual arts, Ms. Carol Delgado Arriagada, the prizes for 1st and 2nd place in the painting contest organized by Coresemin.
One more example of the social commitment of Cía. Minera Cordillera Chile SCM with the community through the constant financial contribution to Colegio Católico Nazaret, an institution focused on providing a Christian-Catholic and academic education of the highest quality to the children of Alto Hospicio.